Playing the game
The goal of the game is simple, remove all tiles from the board. The difficulty arises in trying to remember where all the different colors exist. You can only see the colors of the tiles surrounding your "cursor" tile, which can be any empty tile on the board. You can customize your game play with timer on/off, number of colors and using limits for the numbers of moves.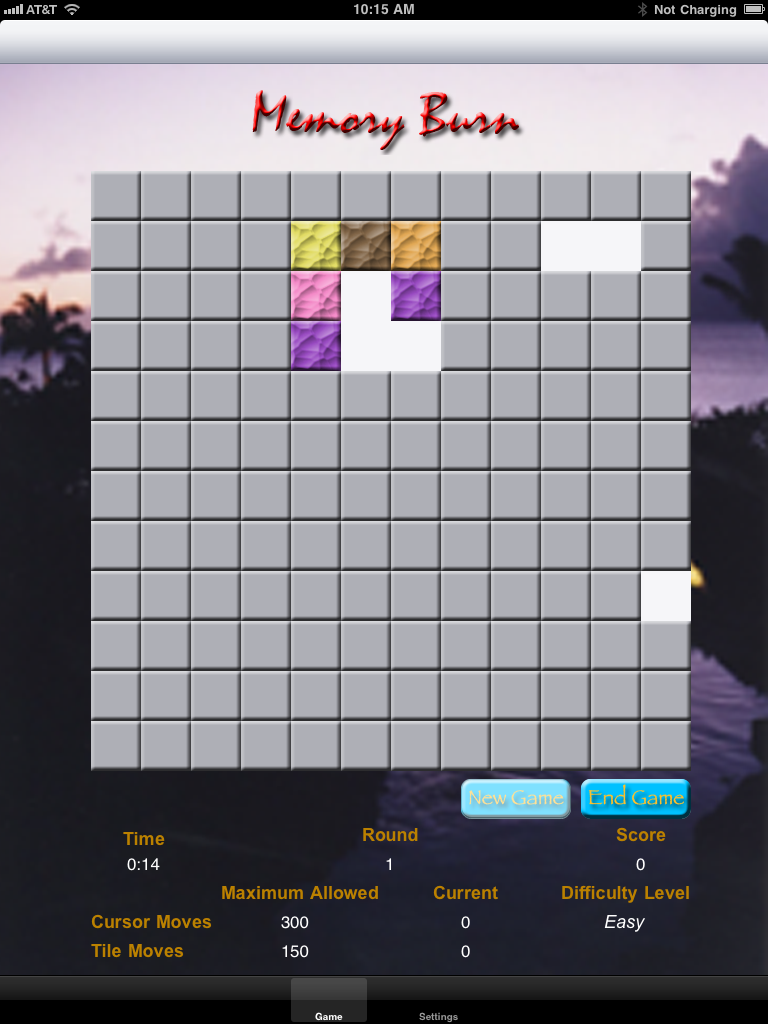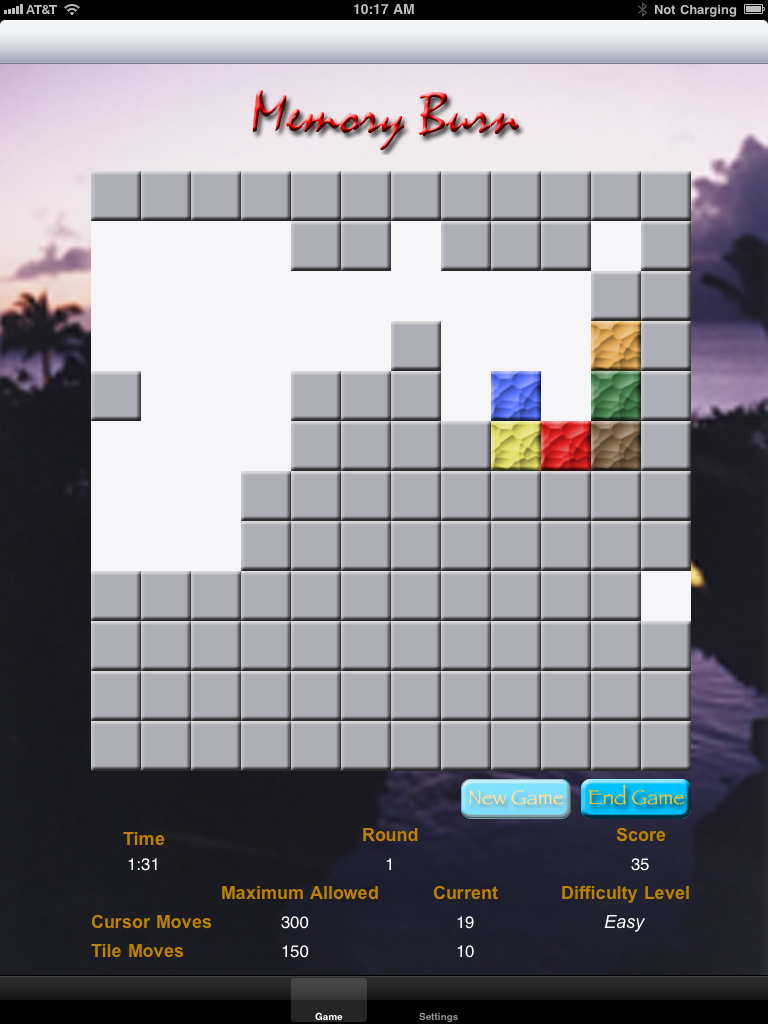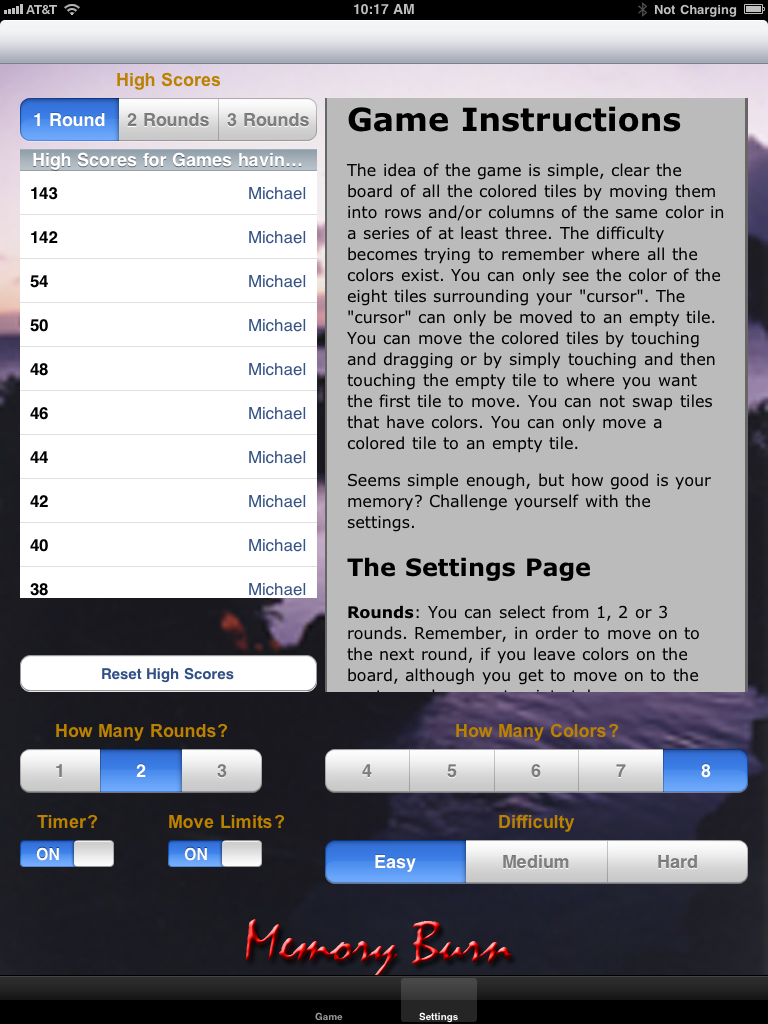 Email questions, comments and requests for games or additional features in existing games to miker@imagicplace.com
Imagic Place also produces fun, addictive games. Made exclusively for Macintosh™, iPhone™ and iPod™ touch, we look to take the violence and sex out of games and leave the fun. We also offer games that are educational as well as fun. Version 1 of Equation Time and Piece It Together are now available. Version 2 of both of these games are due by Fall 2007. If you enjoy them as much as we think you will, a $5 donation will get you a free upgrade to Version 2 upon its release.