Playing the game
The goal is similar, get the numbers in order from top to bottom across the screen. You can only move them one box at a time and can only swap pieces when the difference betwen them is 1. Yet, you have powerups that allow to you Swipe, Swap, and Swag your way to a quicker win.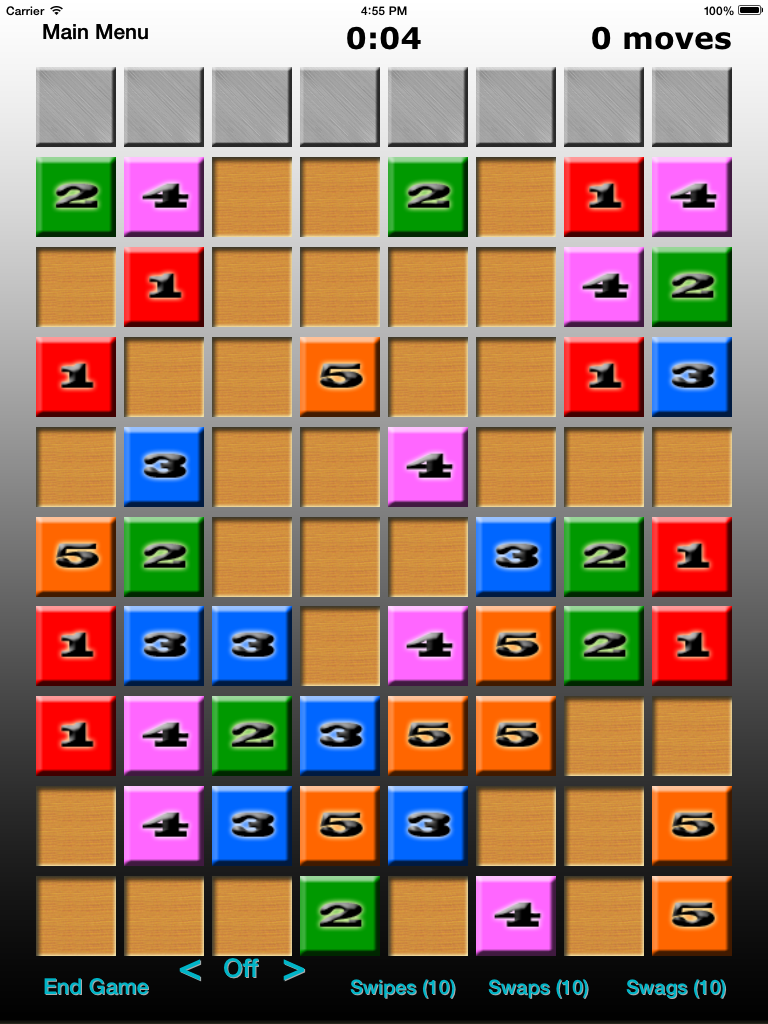 Email questions, comments and requests for games or additional features in existing games to games@imagicplace.com
Imagic Place also produces fun, addictive games. Made exclusively for Macintosh™, iPhone™ and iPod™ touch, we look to take the violence and sex out of games and leave the fun. We also offer games that are educational as well as fun. Version 1 of Equation Time and Piece It Together are now available. Version 2 of both of these games are due by Fall 2007. If you enjoy them as much as we think you will, a $5 donation will get you a free upgrade to Version 2 upon its release.